Amazon Key provides an easy and safe way for apartment buildings and condos to receive deliveries. For eligible properties, Honeycomb customers can now get a free installation of Amazon Key.
What is Amazon Key for Business?
Amazon Key for Business is a service provided by Amazon that allows delivery agents to access secured apartment or office buildings to deliver packages directly to the intended recipient. With this service, Amazon delivery agents can gain access to a building's common areas, such as the lobby or package room, using a secure authentication process.
Amazon Key for Business aims to simplify and secure the package delivery process in multi-unit buildings, reducing the likelihood of package theft or misplacement.
Amazon Key benefits building owners by:
Reduce the time spent managing deliveries
Decrease deliveries left outside the building
Reduce delivery-related issues and resident complaints
Provides additional building amenity that's completely free of charge
How does Amazon Key work?
Amazon Key for Business allows members to have their packages securely delivered to their workplace or commercial building. Here's how it works:
Access request: An amazon delivery agent arrives at the designated entry door and requests access via Amazon Key
Driver verification: Amazon Key will verify the delivery agent, address and time of the request
Package delivery: After the verification process is complete, the driver will receive a temporary, time-restricted access in order to deliver the package
Delivery completed: The delivery agent will depart from the building and will not be able to re-enter after the time-restricted delivery access expires.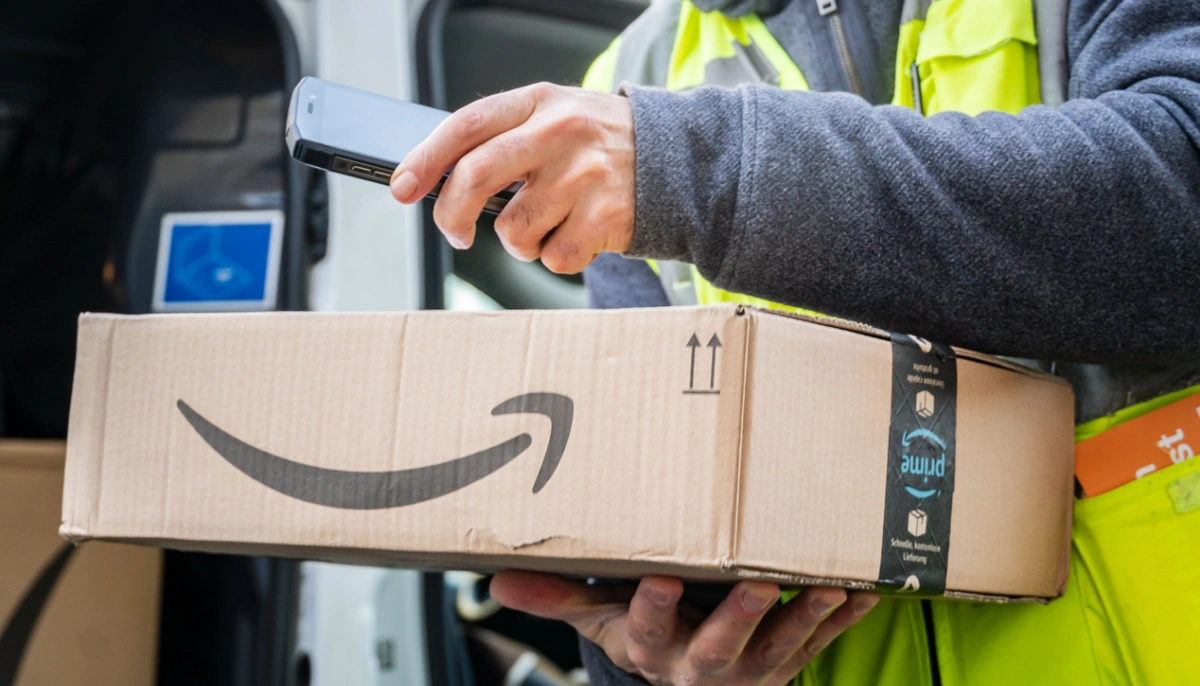 Is Amazon Key safe?
Amazon has taken several steps to ensure the safety of its customers and their belongings. Only verified Amazon delivery drivers will be able to access your home, and they will only be granted one-time access for each delivery. The delivery driver's identity and location are also monitored through GPS tracking, so you can keep an eye on their movements. Additionally, Amazon Key uses an encrypted cloud service to manage access to your home, so your information and security are protected.
Main benefits
There are several benefits to using Amazon Key. First and foremost, it provides a convenient and secure way to receive packages, even when you're not home. This means you no longer have to worry about missed deliveries or stolen packages. You can also choose to receive notifications when the delivery driver arrives and leaves, so you can keep track of your packages in real time.
Another benefit of Amazon Key is that it can provide access to other service providers, such as cleaning services or dog walkers. Instead of having to provide keys or leave a spare key outside, you can grant access to these service providers through the Amazon Key app. This provides an added layer of security and convenience for these types of services.
Bottom Line
Amazon Key is a promising service that has the potential to revolutionize home deliveries. With its advanced security features and convenient delivery options, it provides a new level of convenience and peace of mind for online shoppers. While some may still have concerns about the safety of allowing delivery drivers into their homes, Amazon Key's robust security measures help to ensure a safe and secure experience for all users.