If you are unable to rent your units, the loss of rental income can be substantial. Business income insurance coverage provides important protection against this risk.
Business income insurance provides coverage of loss of income resulting from damage to the physical property. According to IRMI, coverage may apply during the time required to repair or replace the damaged property, but some policies may extend coverage for a specified number of days after the repairs are completed.
The importance of loss of income insurance for businesses
Many landlords depend on regular rental income. If water damage, fire or other physical loss makes a unit uninhabitable, the landlord will have to deal with the loss of income on top of the out-of-pocket costs associated with the repairs. If multiple units are impacted for a prolonged period of time, the result may be disastrous for the landlord.
Business income insurance provides a solution. Instead of just purchasing coverage for the cost of repairs, landlords can also purchase coverage for the lost income that occurs as a result.
Business income definitions for insurance purposes
Business income insurance is sometimes called business interruption insurance. Although these insurance policies will typically provide similar coverage for business income loss, there is some policy variation, and the differences can be substantial if you ever need to file a claim.
According to IRMI, there are two different Insurance Services Offices (ISO) forms for business income insurance: the business income and extra expense coverage form and the business income coverage without extra expense coverage form.
Both forms provide coverage for business income, which includes both the net income that would have been earned and the continuing normal operating expenses, including payroll. However, only one form provides coverage for the extra expenses that a business owner might incur because of the loss, with the goal of minimizing business suspension.
What types of losses are covered?
Business income insurance is typically linked to property insurance. In order for a claim to be paid, it typically needs to stem from a physical loss that is considered a covered peril under the policy. This generally includes things like hail damage, fire and windstorm damage.
However, business interruption that is not tied to physical damage is usually not covered. This exclusion may include losses caused by communicable diseases. When the COVID-19 pandemic forced many business closures, this lack of business interruption coverage for pandemics was brought into focus, and long court battles have ensued. In the meantime, some insurers have introduced policy terms to clarify coverage. Business interruption stemming from computer system failures may also be excluded. Review your policy carefully to see which exclusions apply to your coverage.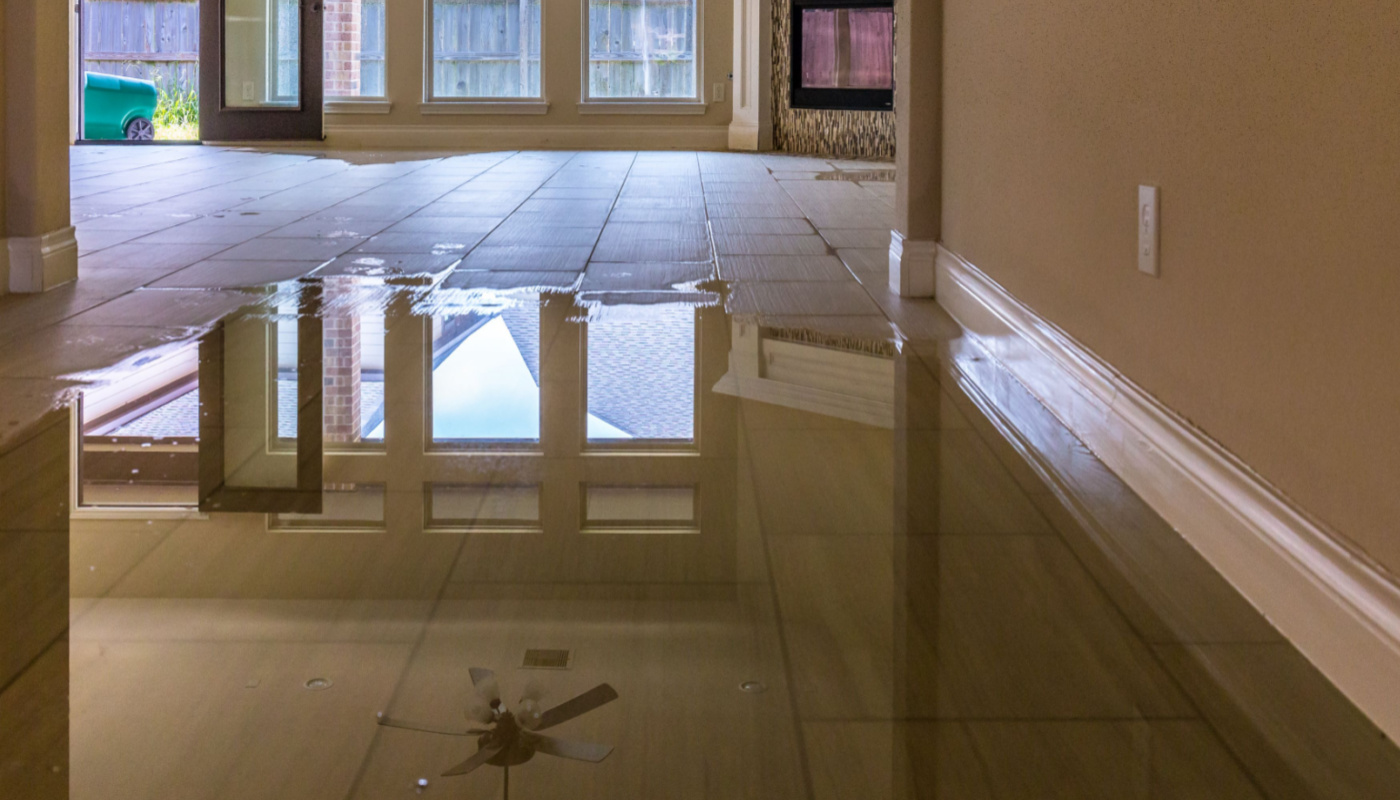 Are business insurance claims taxable income?
Some insurance claims payouts are not considered taxable income. However, business income insurance claims are subject to taxes. Your regular income would normally be taxable, and your business income insurance payout replaces your regular income, so it can also be subject to taxes.
How much business income insurance do I need?
When it comes to determining property insurance limits, you need to determine the replacement cost of your property and watch out for the coinsurance penalty for underinsurance. To determine how much business income insurance you need, it's necessary to calculate your expected revenue and your operating expenses.
Although you may be tempted to do this by simply looking at the numbers from the previous year, keep in mind that your figures may change significantly, and this will impact the amount of coverage you need.
Recently, rental prices have increased in many areas. If you've raised your rents, you may need to adjust your coverage limits.
Another issue to consider is the covered restoration period allowed by the policy. This is how long coverage will apply after a claim starts. If your restoration period ends before you're able to finish repairs and get your property rented again, you will lose coverage and have to eat the losses yourself. Often, in natural disaster scenarios such as hurricanes, there can be labor and material shortages that can delay restoration timelines. In fact, since the pandemic, most areas have already been dealing with labor and supply shortages, so it's easy to see why a longer coverage period for restoration is preferable.
Of course, your business income insurance costs will go up as the amount of coverage and the period of coverage increase. However, skimping on coverage means you might not have the protection you need when a loss occurs. As a solution, many landlords build the cost of business income insurance into their operating budget and rental rates.
Case examples
To see how business income insurance can work, let's look at a hypothetical example.
You have a six-unit apartment building. A fire causes severe damage to the building. You need to repair the building, and you'll also need to bring it up to code. Thankfully, you have property insurance with business income coverage. Your property coverage pays for the repairs, minus the deductible, and your business income coverage replaces your lost income for up to one year. This is good because the building will be uninhabitable until the repairs are completed, and you need the insurance payout to cover the lost income.
In a different example, a landlord loses rental income after being forced to evict a tenant. In this case, business income coverage does not apply because the landlord's loss of income is not the result of property damage caused by a covered peril.
Key takeaways
If you depend on rental income, you can protect that income with business income insurance coverage.
Coverage is typically linked to property insurance, and business income losses may only be covered if they stem from direct physical damage to the property.
The restoration period is the maximum amount of time that coverage can apply. Look for a restoration period that gives you sufficient time to repair your property.
Calculate your expected revenue and expenses to determine how much coverage you need.
Business income insurance payouts may be subject to taxes.
Policy terms vary, so read your policy carefully to understand your limits, requirements and exclusions.
Securing the right insurance doesn't have to be overwhelming. Honeycomb makes it easy for landlords to find insurance that meets their needs. Learn more.