Without a homeowners association board of directors, a planned community could not function. The work done by an HOA board helps keep things running smoothly and guarantees consistent property values along with the comfort and safety of their neighbors.
In ordinary years, the HOA board makes sure that lawns are mowed, facilities are maintained and community standards (aka covenants, conditions & restrictions, or CC&Rs) are upheld. During extraordinary times – wildfires, severe weather, health emergencies such as the COVID-19 pandemic – the HOA board will have plans in place to make the community safer and get it back on the road to recovery.
An HOA board's members should also be committed to serve the best interest of the residents. It makes sure bills are paid, dues are banked, cash is saved for future needs and the proper amount of HOA insurance is put in place to protect the community's assets.
Who are the HOA board members?
The size of the HOA board might be determined by state law; for example, Florida mandates a minimum of three board members. Generally, the size of the board is nine members or fewer. The board meets either monthly or quarterly to deal with community business.
An HOA board needs a president, vice president, secretary and treasurer. The HOA president's job is similar to being a company CEO, because they're expected to:
Run all meetings of the board
Handle administrative tasks
Oversee orders, documents, contracts, and sign checks
Make sure that the community's interests are at the forefront of any board action
The vice president of the HOA handles things if the president can't be there. Typically a board VP is also given specific tasks, such as making sure the community's buildings, grounds and recreational areas are being well-managed. In HOAs with hired workers, the VP might also be expected to supervise the employee manager.
The HOA board secretary is responsible for:
Handling board meeting records, membership rolls and other HOA records
Publicizing meetings and taking minutes at each meeting
Confirming legal documents signed by the president
The job of HOA board treasurer handles the money, keeps financial records, and either prepares the HOA's financial statements and reports, or oversee the records being sent to a CPA. This board member also has a major role in planning the HOA's annual budget.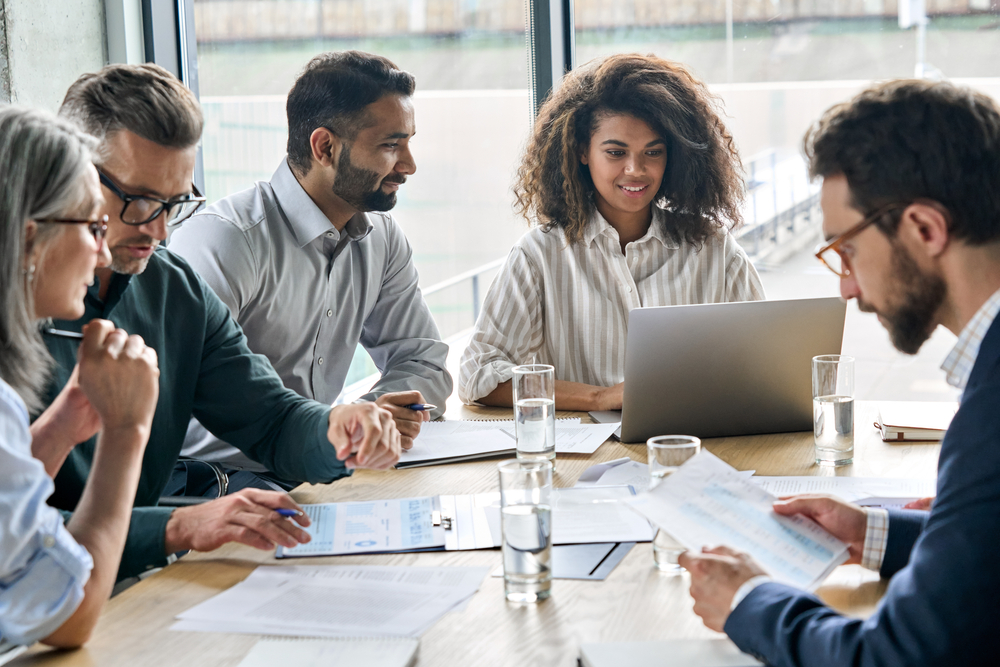 What else does the HOA board do?
1. Enforcing rules and CC&Rs
The board must make sure the community's rules and covenants, conditions & restrictions (CC&Rs) are being upheld. It is also the duty of the board to follow up when homeowners break the rules
Sometimes these violations are reported by other residents, and sometimes they're the result of routine inspections by an HOA employee such as a property manager.
Board members need to be familiar with the CC&Rs before making decisions on a potential violation. Rather than acting out of personal feelings about, say, the type of landscaping a resident has installed, a board member needs to enforce the rules as they are written. Consistency is crucial. If a board does not apply the CC&Rs fairly, it could be accused of – and possibly sued for – what's called "selective enforcement."
It's also essential for the HOA board to know which state laws, if any, might override the community's CC&Rs. For example, some HOAs have very specific restrictions against signage. However, in many states a community cannot prevent residents from posting political signs ; generally speaking, the best the HOA board can do is restrict the size, location or number of signs.
2. Taking care of common areas
Grass needs to be mowed. Snow must be plowed and shoveled. If there's a pool, a lifeguard needs to be hired and someone has to see to the pool water and the cleanliness of the changing rooms.
Depending on the community in which you live, maintenance might also include things like running a fitness center, cutting back brush, stocking a lake with fish, repairing playground equipment, painting the clubhouse or replacing exterior stairwells.
This work may be done by staff or outsourced. But it's up to the HOA to stay on top of the result, and to make sure the funding is there. A conscientious HOA will also make sure that the community is getting the best price; inviting other vendors to bid now and then is a good idea.
3. Creating an annual budget
How much will it take to keep your community running next year? The board looks at the typical costs and takes into account any upcoming improvements (such as expanding a playground) or repairs (such as replacing the pool filtration system).
Some years can be more expensive than others; a particularly snowy winter can cost a lot more in plowing. For the most part, an HOA board should be able to anticipate expenses accurately.
4. Handling the HOA's reserve fund
The reserve fund is money set aside for future repairs or replacements. Each year a certain amount of homeowner association dues should be added to the fund to cover any future needs. Mostly these will be for large-scale projects or major repairs and upgrades.
Having a "reserve study" done periodically is a big help in determining those future costs. This is an analysis of the community's physical assets and how long they will last before needing repair or replacement, along with a financial analysis of the HOA's reserve fund. Taken together, they help the board determine whether HOA dues are sufficient to meet both current and future needs. In some states, HOA boards are required to have reserve studies done every few years.
If major work is needed, such as dealing with fire damage or replacing outdated roofs in shared dwellings, it might also be necessary to levy an "assessment," or a special fee in addition to the annual fees residents pay to live there. While a relatively small assessment should be paid immediately, the HOA might opt to allow installment payments for high-dollar assessments.
5. Having adequate insurance
An essential part of protecting the community's funds is to have the right amount of habitational insurance. Without the right coverage, the HOA's reserve fund could be hard-hit in the case of natural disaster – or a lawsuit.
Habitational insurance is a very complex insurance category. The average insurance agency simply doesn't know the full extent of what's needed. And since most HOA board members aren't insurance specialists, it's easy for them to make mistakes when purchasing coverage. In fact, they might not do any legwork at all and simply renew the "legacy" policy that's been in place for years, or maybe decades.
Instead, the board should have a habitational insurance expert look over the current policy and make recommendations about any lacks in coverage. Getting proposals from several companies that specialize in habitational insurance is a wise move – not just to make sure the community is covered, but also to make sure it's getting the best coverage at optimum price.
Incidentally, board members should insist that the HOA pay for something called Directors and Officers insurance. When a disgruntled resident files a lawsuit, the board members are often named. Without the right amount of D&O insurance it could cost board members a lot of money to defend themselves, even if the lawsuit is ultimately dismissed.
After all, HOA board members are already volunteering a lot of their free hours to keep their communities secure and running smoothly. The least that residents could do is make sure their board members are protected in the event of legal action.