Whether you're a growing real estate investor looking for some liability coverage, or you manage several properties on your own, it's important to understand how landlord insurance works.
Landlord insurance is protection for rental property. It's also called rental insurance and protects the policyholder financially from property damage, theft and vandalism, liability and more.
Policies can be customized to include different options, such as coverage for the building and additional structures, personal items kept on-site to maintain the property, rental income protection and liability as a landlord.
What Does Illinois Landlord Insurance Cover?
Landlord insurance is a type of property insurance that protects landlords against damage or loss to their rental units. It can also cover medical bills and legal costs if another person is injured on your property.
While each policy can be different, coverage typically includes:
Dwelling:

Also known as property and building insurance, it pays to repair or rebuild the home or condo if it's damaged by fire, hail or another covered loss.

Other structures:

Protects detached structures on the property, such as a garage, storage shed or fence.

Personal property:

Covers the landlord's lawnmower, shovels or other tools used to maintain the property stored on-site.

Landlord liability:

Pays for medical, legal and other costs if a tenant or their guest gets hurt on the property.
You also have a few optional coverages to consider. If you want to increase protection to your Illinois landlord insurance, you might look into add-ons for:
Vandalism

and burglary coverage

Flood insurance

, especially if the property is in a flood-prone area.

Umbrella policy

for higher liability limits

Building renovation

if you're renovating the property
Ordinance and Law to cover the cost of upgrades to meet new building codes

Loss of rent insurance

to cover rental reimbursement if the property is unlivable due to a profound amount of damage.
While that may seem pretty inclusive, landlord insurance doesn't cover everything. For example, it typically excludes equipment breakdown if an appliance or system quits working. It also doesn't cover the tenant's belongings like furniture, clothing or electronics. Tenants need to buy renters insurance to protect their personal possessions.
When Do You Need Landlord Insurance in Illinois?
Landlord insurance isn't mandatory according to Illinois landlord-tenant laws. But it's a necessity to run any rental property business. No matter how careful you are, accidents can happen — and landlord insurance can protect you financially when they do.
Keep in mind that landlord insurance is different from homeowners insurance. A homeowners policy covers owner-occupied homes. It doesn't typically cover damage if the property is used as a rental.
Also, when shopping for coverage, you'll find that various Illinois landlord insurance policies are available. Depending on your situation and location, you might need a single policy or a combination of coverages for the best protection. For example, you may need different protections if you own rental property in Chicago compared to Marion.
How Much Coverage Do You Need?
If your rental property was destroyed, your landlord insurance should cover the cost of rebuilding it. Keep in mind the reconstruction cost is different from the market or appraised value.
For landlord insurance, you want to think about the cost of the building and other structures on the property. There isn't one right answer to determine how much you need, but here are some options that can help:
Estimate reconstruction costs

using valuation factors such as the building's size, location, number of stories, construction materials and use.

Talk to a builder

and ask what they'd charge you to rebuild it. While this option might cost around $2,000, it's often the most accurate method.

Use the cost approach

in an appraisal. Be aware that many list market value, which isn't a precise rebuild cost estimate.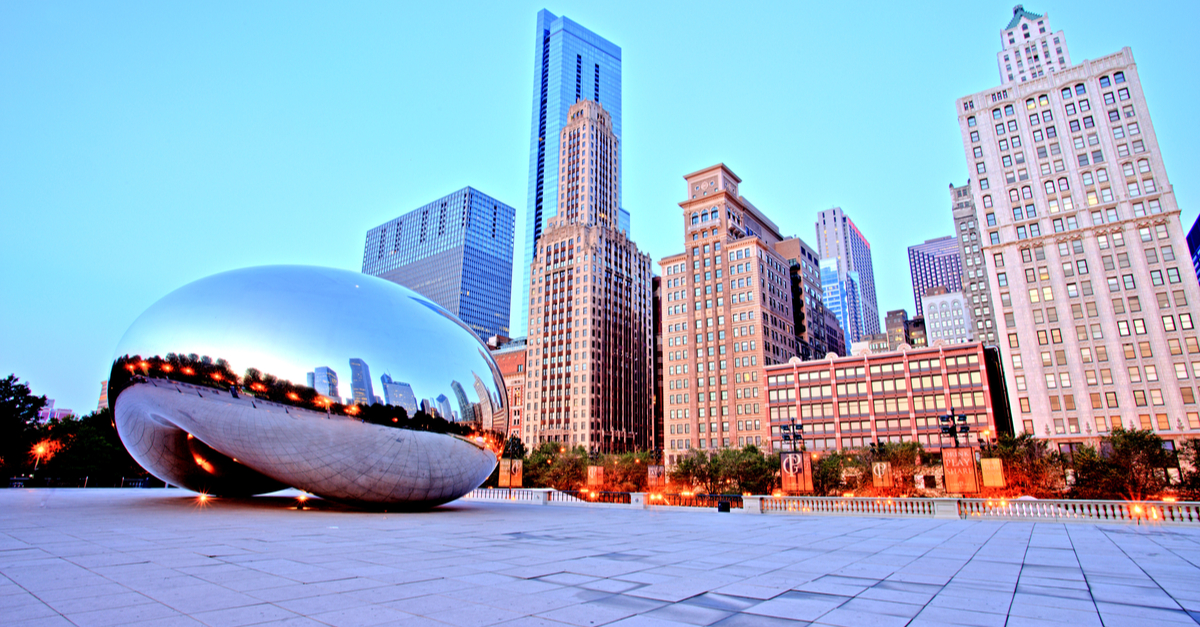 How to Choose the Right Deductible Amount
The deductible amount is a significant factor in choosing landlord insurance in Illinois. The deductible is the amount paid by the policyholder before the insurance company will pay for the claim.
For example, suppose your deductible is $10,000, and you filed a claim for $30,000 in damages. You'd be responsible for paying $10,000, and the insurance company would cover the remaining $20,000.
Deciding which deductible to choose can be overwhelming and stressful. You have to consider many factors, and it can be challenging to figure out which deductible is right for you. Ask yourself these questions to help you settle on an amount:
How risk-averse are you?
Do you view landlord coverage as catastrophic insurance?
How much savings do you have?
What does the lender require?
If you have a low-risk tolerance, opting for a lower deductible can give you peace of mind. But if you'd rather use landlord insurance as catastrophic coverage, a higher deductible might be best.
For example, if you have a substantial amount of money in savings, you might choose a $25,000 deductible. Then, you can self-insure damages up to $25,000 and file a claim only if the cost is over that amount.
However, the lender can have specific requirements built into your loan documents. Check your paperwork. If the lender requires a deductible of $5,000 or less, then you must abide by those guidelines.
Buy the Best Landlord Insurance in Illinois
Landlord insurance isn't something that should be taken lightly. Illinois landlord insurance requires special considerations depending on the location of your rental property. The protection you need in a metropolitan area like Chicago can be vastly different than what you'd need in a rural town like Paxton.
But one thing is sure: landlord insurance is a wise investment for any landlord who wants to protect their rental property. If you're not sure what you need, talk to a licensed insurance agent. They can help you learn more about Illinois landlord insurance to make an informed decision about your coverage.