Texas, in most cases, is generally landlord-friendly. Limits to landlords are few, such as security deposit limits, or none - thereof, and the ability to set your own rules and agreements with tenants regarding maintenance and repairs. Another example is in the case of tenant lease condition violation, here too, property owners are favored where a very short notice is needed for tenant eviction.
Though as the property owner, you, the landlord, should strive for a welcoming and safe environment through fair conduct to establish a positive long-term landlord-tenant friendly environment.
Are rental agreements a legal requirement in Texas?
Yes. Texas law states that you must provide your tenant with a copy of the lease agreement within three days of signing. In addition, Texas law states these cannot be restricted from the tenant's right to the following:
Not to be locked out of an apartment.

Smoke detectors

Locks and deadbolts

Not to shut off utilities

Have a trial amid a landlord-tenant dispute
What are the security deposit laws in Texas?
You are not required to collect a security deposit.

If you do collect a security deposit, it must be returned in full within 30 days of the tenants vacating the apartment.

Suppose there are deductions from the security deposit due to repairs needed to the residence. In that case, you must provide a documented list of damages within 30 days of move-out AND must make the repairs within those 30 days.

If stated in the lease agreement, Texas law also allows a '

Notice of Surrender

' in which the tenant can request the security deposit back earlier than the 30 days stated above, if it is stated in the lease agreement.

Be aware that tenants can sue you, the landlord if there's any violation around the security deposit process - withholding or failing to provide a written list of damage claims. In this case, the tenant has the prerogative of up to three times the security deposit amount.

Interest on the security deposit does not have to be paid to the tenant.
When and how can you evict a tenant?
Texas eviction processes differ from county to county, but all follow a general process if a tenant is not willing to vacate the property after the given written notice of eviction. This initial notice needs to be at least three days before eviction, state the date of eviction or if the tenant needs to repair any damage before the move-out.
Reasons for eviction:
Unpaid rent or late rent

Violation of the lease agreement

Illegal activities

Property foreclosure. In the case of a foreclosure, you need to let the tenant know 30 days ahead of time.
The eviction process
When a tenant refuses the eviction notice, you may initiate the formal proceedings, as dictated by the State of Texas. It includes a bit of bureaucracy via a variety of eviction forms, multiple methods of delivery to the tenants, the trial itself - if it gets to that, and finally a judgment ruling.
Eviction laws and proceedings:
Filing a complaint

after the Notice to Vacate is a proceeding at the justice court and filing a forcible detainer suit. It takes approximately 3-30 days. Next, pay the fees.

Servicing the tenant

must be done via an official from the court, either a

Personal Service with a court official giving it to the tenant in person

Substituted Service when the tenant is not available, where someone older than the age of 16 can receive the documents for the tenant.

Posting and Mailing via first class mail
The tenant then has six days to prep for the hearing. The eviction documents are to be served to the tenant at least six days before the scheduled hearing. Both parties can request to postpone the trial for a maximum of seven days.
Asking for possession
You need to provide a solid argument against the tenant.

If the tenant disagrees with the summons, you both can settle out of court. And you can file a nonsuit.

If eventually, the judge ruled for the tenant, you have five days to appeal.
2. Getting possession when you win the case, a Writ of Possession, giving the tenant 24 hours to vacate, is issued in six days.
Evicting a squatter in Texas
Under Texas law, a squatter can claim possession of a property after living on-site for at least ten years, therefore gaining legal permission to stay on the property as its owner. As the landlord, you cannot legally evict a squatter on your own, called 'self-eviction' in Texas.
You should follow the local Texas legal procedures for eviction in a timely manner since squatters can claim legal possession of your property after an allotted time.
A squatter in Texas needs to follow these requirements for a possession claim:
Hostile Possession of the Property - meaning the squatter occupied the land.

Exclusive Possession of the Property - The squatter cannot share the property with anyone else.

Open and Notorious Possession of the Property - The squatter does not hide and is honest about their location occupancy.

Actual Possession of the Property - In Texas, the squatter needs to be present on-site to file a claim.

Continuous Possession of the Property - The squatter has to reside at the property for several uninterrupted years.
Rent and Payment laws
Can I charge late fees for rent payments in Texas?
Yes. All Texan landlords can collect late fees two or more days after the rent due date, pending the inclusion of this notice in the lease agreement. Based on the Texas Property Code, based on the living status, you can charge the following:
You cannot collect more than 12% of your rent in a building with four units or less.

You cannot collect more than 10% of your rent in a building with more than four units.

The collection percentage may be higher if there are cost damages greater than 10% or 12%
Texas law allows landlords to collect "reasonable" late fees if any portion of the rent remains unpaid more than two full days after it was due. To collect this late fee, the landlord must have included notice of it in a written lease.
Does Texas have rent control laws?
Texas does not have rent control laws. Landlords can freely decide on how much rent to charge.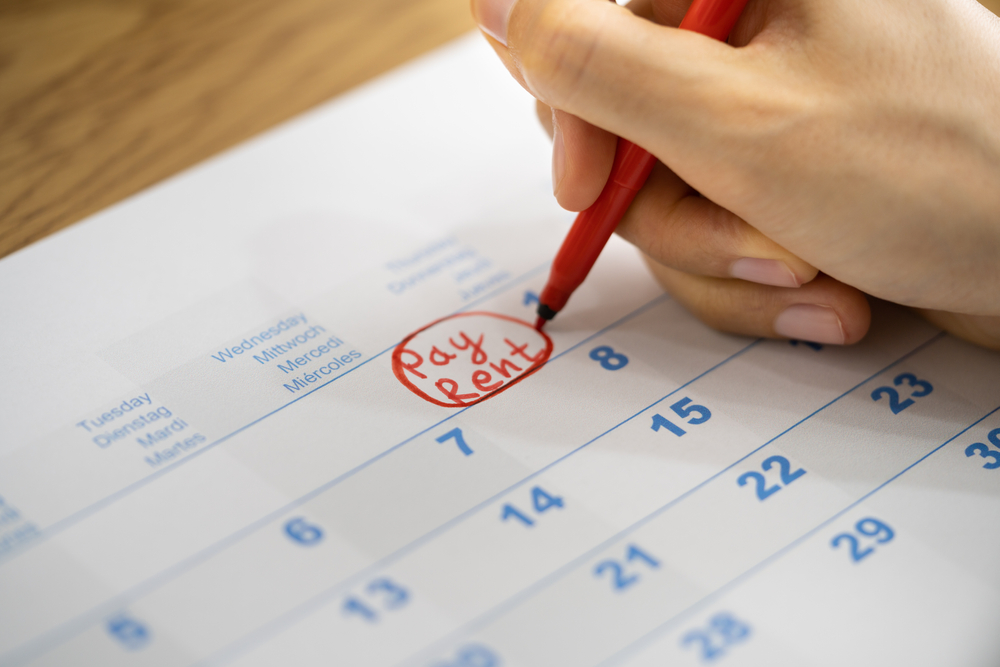 What are my tenant's duties and rights?
Your tenant is entitled to live in quiet surroundings.

The tenant's right to physical health and safety requires you to repair and remedy any condition which causes otherwise, as long as the cost does not exceed $10,000.

At the owner's expense, it is the tenant's right to require security devices such as window latches, door deadbolts, pin locks for sliding doors, security bars, and door viewers.

A tenant is expected to practice hygiene inside the property and in the surrounding common areas.

A tenant needs to inform of any damages or needed fixes.

Garbage needs to be disposed of properly.

Tenants must follow the regulations defined in the rental agreement, and local, County, and State laws.
What do I, as a landlord, need to disclose to my tenants?
In Texas, and all US landlords, you must disclose a warning statement about lead-based paint and its hazards for buildings built before 1978.

You must disclose any rules about parking.

In the lease agreement, you need to disclose your contact information - name and address.
Additional rules and regulations
Accessing the rental property
In Texas, you may enter the renter's home if the lease specifies a reason for entry. A landlord is allowed entry to the property if the tenant is present for the following:
Answer a tenant request

For repairs

Estimating repair costs

Pest control and preventive maintenance

Filter changing

Smoke detector maintenance

Handling any issues with appliances, furniture, or security devices

Removing unauthorized security devices

Halting any excessive noise

Removing prohibited items or safety hazards

Removing pets not approved

Removing perishables in the event of an electricity outage

Allowing access by police with an arrest or search warrant

Showing apartment to prospective renters
Do I need to rekey (change locks) between tenants?
Yes. Between each occupant, you need to change your locks. You have seven days to do so. According to the Texas Property Code, rekeying, or changing the locks, has to be done by a licensed locksmith. If a current tenant requests a rekey, you need to allow it though they are required to pay for it. You can then ask the tenant for a copy of the new key.
Pets
In Texas, you can decide if you'll allow tenants to house pets on your rental property and state it in your lease agreement. You may:
Prohibit pets

Allow only certain breeds of pets

Allowing pets pending the payment of a pet deposit

Allow pets without restrictions.
How does landlord insurance cover rental properties?
Landlord insurance can cover different scenarios and may be customized for your property needs:
Liability coverage

when a tenant is injured on your property

Property damage:

If a tenant causes any damage to the rental property or i

n the case of fire, lightning, or hail

Loss of rental income
Can I buy Honeycomb landlord insurance in Texas?
Yes. Honeycomb provides Texas landlords prompt and fully customizable landlord insurance for multi-family properties accessible online. It covers:
Landlord property protection for repair from fire, lightning, wind, hail, vandalism, electric or gas failures, or issues caused by irresponsible tenants.

Landlord liability protection helps cover landlord expenses if found responsible when someone is injured on your property if you are accountable for another property's damage, and also legal defense expenses and court decisions.