Known for the beauty of its diverse landscapes, gorgeous beaches, status as the landing place of the Mayflower, and its role in the American Revolution, Massachusetts has also been regularly in the news over the last few years for its steeply increasing rental prices.
With a population of just over seven million, the state reports that renters make up around two-thirds of the residents of the city of Boston and the surrounding areas of Cambridge and Somerville. In Massachusetts's fifteen largest cities, the figure drops to around 50%. And those steep rent increases? In Cambridge, landlords now charge, on average, almost 25% more in rental prices as compared to 2011.
What is Landlord Insurance?
Landlord insurance in Massachusetts is designed for those who rent out their properties to others on a residential, long-term basis. It's different from homeowners insurance, which covers a property and its owner's belongings within it. Typically, landlord insurance covers damage caused by disasters due to fire, flood, wind, hail, or gas/electric malfunctions. A policy can also provide liability protection in the event that someone is injured on the rental property. It can even indemnify landlords against a loss of business income should the property become temporarily uninhabitable.
Landlord insurance can be taken out to cover single-family rentals, apartment buildings, and condos. While there is no legal requirement in Massachusetts for landlords to take out landlord insurance, doing so is highly recommended to protect themselves, their tenants, and their properties. There is one important exception, however: landlords who rent out their property on a short-term basis are legally required by the state to maintain liability insurance of at least $1,000,000 to cover each short-term rental unless the property is listed via a hosting platform (such as Airbnb) which offers coverage of the same or greater value.
It's vital to bear in mind that landlord insurance is created from the perspective of covering the property as a business, with the landlord being the business owner. This is key to why the protections offered differ from the cover provided by a standard homeowner's policy.
Is Massachusetts considered landlord-friendly?
Massachusetts is generally considered to be a landlord-friendly state, not least because its real estate market is relatively healthy and stable. Plus, there are currently no rent control laws in Massachusetts, meaning landlords are free to set the rental price of their property without any interference from the state. Incidences of earthquakes and severe flooding are very rare in Massachusetts, and it's generally considered a low-risk state when it comes to natural disasters.
There are many reasons unique to the state that makes Massachusetts such a great place to live and work. The beaches in this state are some of the loveliest in the world, while the chocolate-box townhouses have inspired a plethora of works of fiction and art, not least of which is Norman Rockwell's Stockbridge Main Street at Christmas. Plus, the state is well-known for the diversity of its communities, and it boasts one of the most well-educated populations in the US.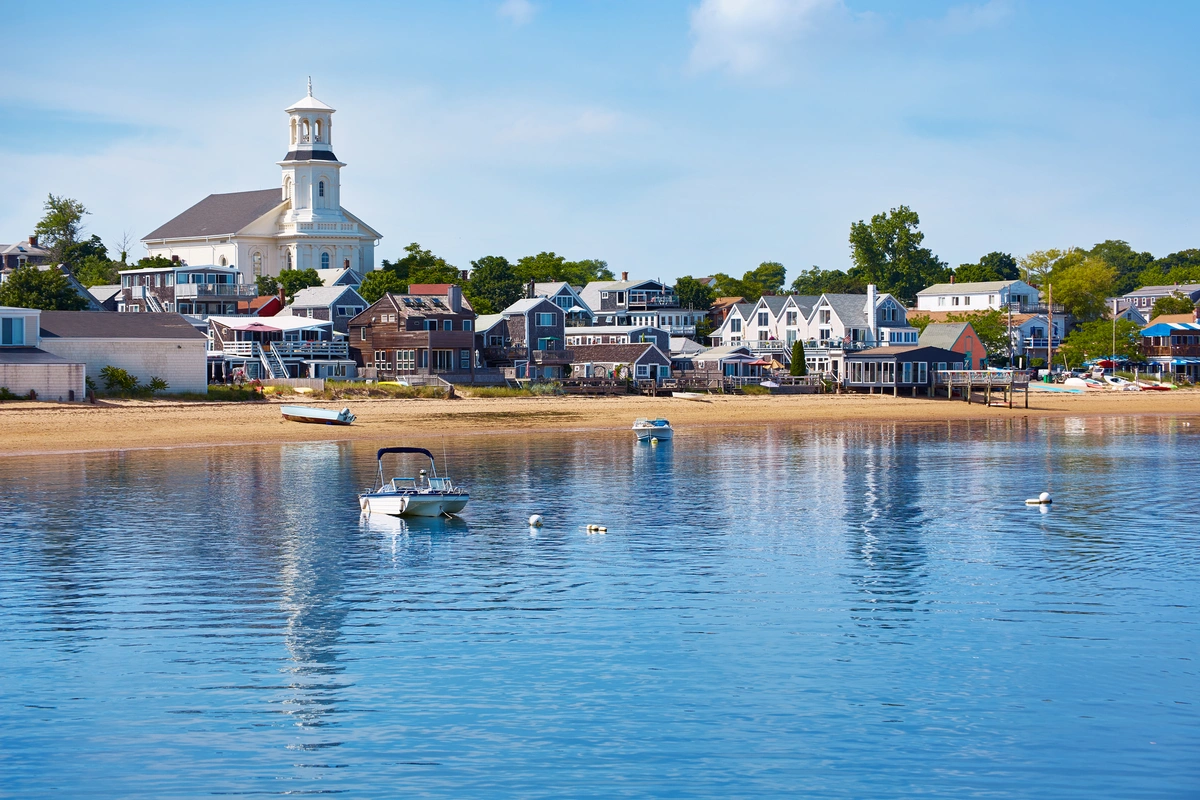 How much is landlord insurance in Massachusetts?
Landlord insurance in MA is, on average, around $1,500 a year, which is less than the national average cost of this coverage. The exact cost of the cover will depend on several variables, including:
The location
The size of the property
The condition of the property and its facilities
Coverage limits and deductibles
Additional coverages required
The nature of the deductible will also affect the cost of landlord insurance. This is the amount a landlord will have to pay out of pocket if a claim is filed. A higher deductible may be a good way to lower the monthly premium, but it also means the landlord will need to pay out more in the event of a claim.
Some of the other coverage landlords may require include:
Ordinance or law - a standard insurance policy will usually cover the rebuilding of the property, if necessary, to its former standard. However, if upgrades are required for the building to meet current building regulations, landlords will need to pay for this additional work. Ordnance or law coverage provides indemnity against these extra costs.
Directors and officers - this protects directors and officers of a company from personal liability claims.
Employment practice liability - this relates to a circumstance where an error or omission has occurred in the administration of an employee benefit program.
Equipment breakdown covers the mechanical breakdown of equipment, such as HVAC units.
Can a Massachusetts landlord require the tenant to have renter's insurance?
While it's not the law in Massachusetts for tenants to have renter's insurance, a landlord is entitled to make having a policy a condition of the lease and stipulate a minimum of cover required. Where this is the case, the tenant must take out renter's insurance, and not doing so would form a breach of the rental agreement.
It's generally a good idea for tenants to have renter's insurance, as this provides them with protection that can cover, for example, their personal property and liability in the event of damage to the property or an accident while on the property. Renter's insurance is beneficial to you as a landlord, too: it's an effective additional way to protect your investment property and can reduce the likelihood of claims or lawsuits related to tenant negligence.
Bottom Line
Taking out landlord insurance in Massachusetts is a vital way to protect your property, business income, and peace of mind! Honeycomb landlord insurance is available in Massachusetts and is a cost-effective way to secure the coverage you need. Plus, Honeycomb's customers save, on average, around 40% on their landlord insurance compared to alternative providers.
Honeycomb landlord insurance in MA offers the following protections:
Property insurance: damage caused by events such as fire, hail, wind, or that caused by gas/electric malfunction
Liability insurance in the event that someone is injured on your rental property, both personal and general
As a licensed insurance provider in the state of Massachusetts, Honeycomb offers bindable quotes directly via our website. If you're wondering how much you'll need to pay to get the landlord insurance protection you need - you'll probably be pleasantly surprised at just how affordable it is - try our quote process to find out, with no commitment to purchase.